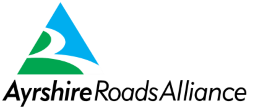 SAC No. 10023
South Ayrshire Council
(Marr College, Dundonald Road, Troon)
(Temporary 20mph Speed Limit) Order 2023
On 12 January 2023 the Council, in exercise of the powers conferred on it under Section 14(1)(a) of the Road Traffic Regulation Act 1984, as amended, and of all other enabling powers, made the above-named Order, to improve pedestrian safety.
20mph Speed Limit - Route A759 Dundonald Road, Troon from its junction with Old Station Wynd eastwards for a distance of 310m or thereby.
The Order commences from 25 January 2023 and has a maximum duration of 18 months, or until the works are completed, whichever is earlier. The speed limit is expected to be in force from 25 January 2023 at 08:00 until 25 July 2024 at 08:00.
The days and times of the works may be dependent upon the weather conditions but the Order will be implemented only at times when indicated by the display of appropriate speed limit signs in accordance with the Traffic Signs Regulations and General Directions 2016, as amended.
Legislation Information
Section 14(1)(a) of the Road Traffic Regulation Act 1984, as amended, and of all other enabling powers
Attachments:
Map_SAC10023.pdf
PublicNotice_SAC10023 (1).pdf